Squeezed between perpetual summer sunlight and winter's infinite darkness, the fall season in Alaska is unlike anywhere else in the United States. The weather patterns are an enigma and extremely short-lived. It's also the most critical window for those brave enough to call Alaska home. From Interior Grizzlies and Western Yukon Moose foraging berries, to subsistence outdoorsmen harvesting wild game, fall is the last call for nutrients when living off the land.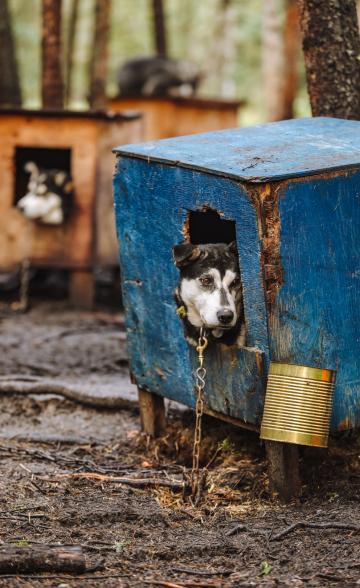 Born and raised deep in America's Last Frontier, dog musher and mushing guide Lauro Eklund knows how to make the most of the weeks leading up to winter.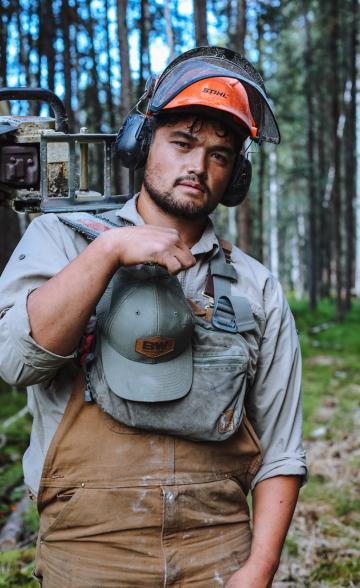 Based outside the town of Two Rivers, Lauro's first priority during fall is getting his 30 sled dogs in shape for the thousands of miles they'll be running throughout winter. From leading guided tours around Alaska to racing across the arctic tundra, Lauro depends on his four-legged companions to perform at a high level. This season, he started them out on a brisk 3-mile runs and will build up to +500 mile races by the end of winter.
Next year, he aims to run the longest and most prestigious dog race in the world with his team – the 1,049 mile Iditarod.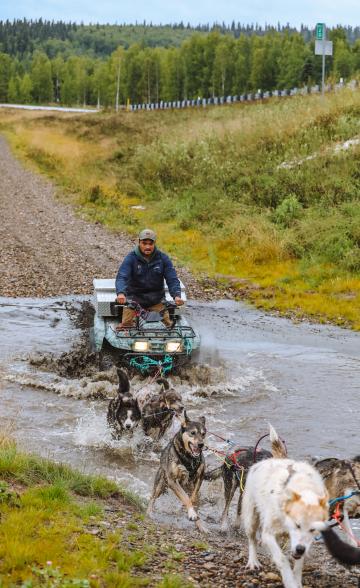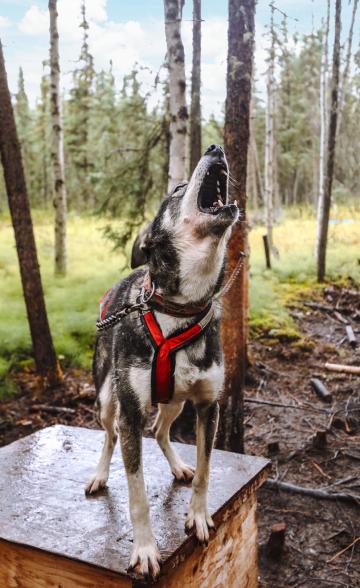 I had just turned 18 when I got my first litter of nine pups. I trained them all winter long. I have had big dreams with my dogs ever since. I enjoy spending time with them and watching them learn. My relationship with them is more than an income thing too; they allow me to live a lifestyle of true independence.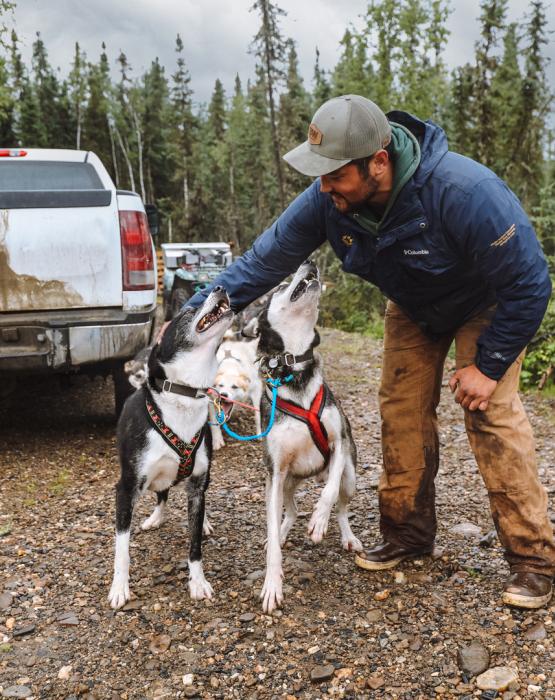 They aren't just working dogs to me – they're my buddies.
When he isn't training dogs, Lauro is working to fill his freezer with meat. He kicks off his annual pursuits by floating down the Yukon River netting salmon. Once off the river, he's in the backcountry chasing caribou by sled dog and moose by foot. The meat he harvests is not only for him; it's a staple in his dogs' diet as well.
Lauro recently bought eight acres of Alaskan paradise to call his own, and with the purchase came an especially unique project he must finish before the first frost —building his own log cabin. He's lived in log cabins his entire life, but this is the first he's built on his own. What would normally be used as firewood, he chops down surrounding birch trees that he sees fit for his new residence, and tows them to the spot where he's building. The log cabin will be a welcomed upgrade during future harsh Alaskan winters, as he spent the previous one huddled around his wood burning stove with only a canvas tent separating him from the elements.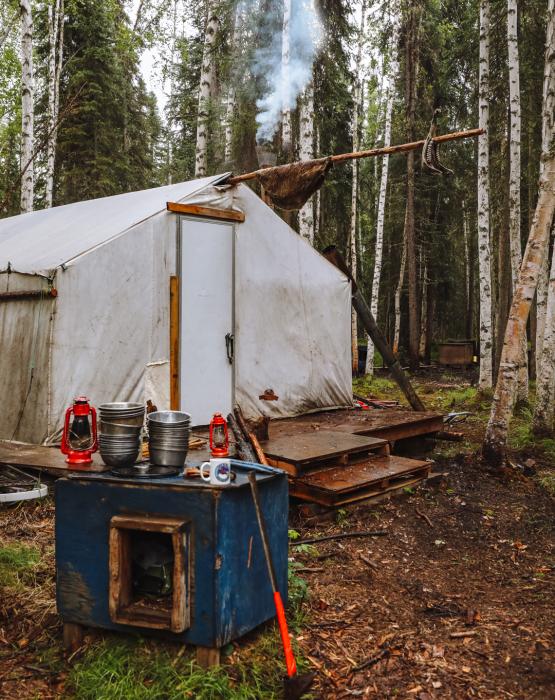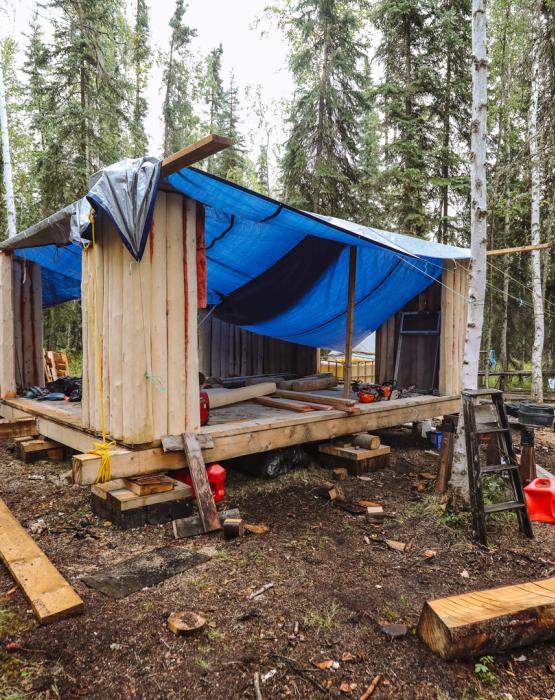 As beautiful as it is rugged, as wild as it is unforgiving, Alaska has ensnared Lauro with its mystique. He plans to be a resident for life, not only due to the heavenly summertime and his relentlessly busy winter schedule, but also because of the personal growth strides he must make each fall. Like the wildlife he's surrounded by, Lauro capitalizes on opportunity and does what's necessary each fall so that he will survive another Alaskan winter.