Kristy Lee Cook is a woman of many talents. 
Her list of accomplishments includes a top-ten placement on American Idol, numerous barrel racing awards, and a starring role in her very own TV show (just to name a few!)
B&W recently had the opportunity to interview Kristy and ask her several questions about herself and her life.
Read the interview below to get an insider scoop on this incredible musician, hunter, and TV star. 
1. B&W: What are three things that you can't live without?
KLC: God, Family, Horses
2. B&W: What would be the title of your autobiography?
KLC: She Lived Life to the Fullest
3. B&W: What is the best thing going on in your life right now?
KLC: I would say the best thing going on is I'm gearing up for the next season of my show, " The Most Wanted List." We start filming in August and go until 2018! Also, my stallion has recovered from an injury and I'm rehabbing him for barrel racing. I couldn't be more excited.
4. B&W: What has been the best invention in history?
KLC: Heat and AC!! Haha, I hate being too hot and I hate being too cold.
5. B&W: Who are your musical icons?
KLC: Garth Brooks, Shania Twain and Elvis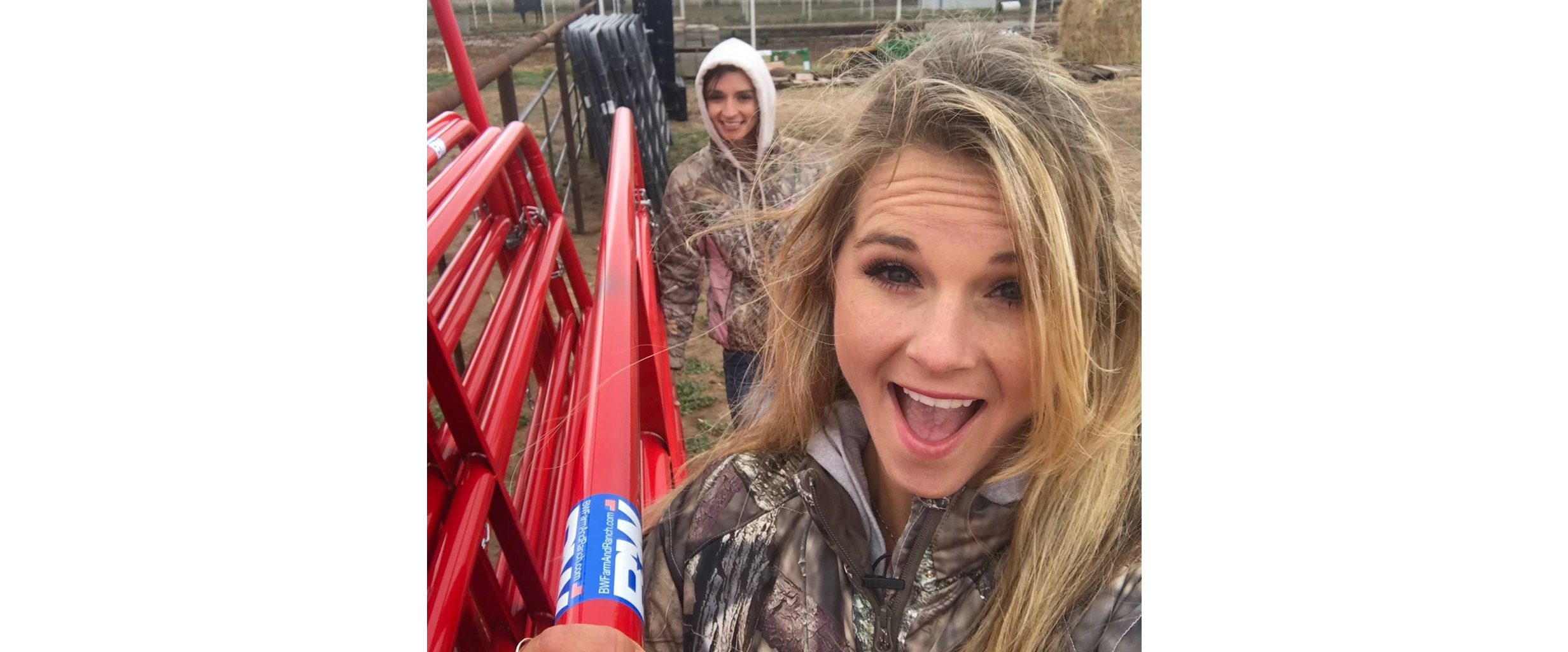 6. B&W: What places are you dying to visit?
KLC: Jamaica and Europe
7. B&W: What things are you afraid of?
KLC: I'm afraid of sharks and needles
8. B&W: If you had to pick a completely different career, what would it be?
KLC: Baseball (MLB), if they allowed women, I would play Center field. :)
9. B&W: What is one charity or cause that's near and dear to your heart?
KLC: My sister's nonprofit, Heavenly Hope Ministries.
10. B&W: What is the best gift you've ever received?
KLC: My grandmother's engagement ring. I was young when she gave it to me and it's always been something that meant a lot to me.
11. B&W: What is the best piece of advice you've ever received?
KLC: If you always do what you've always done, you'll always get what you've always got. (It basically means change can be good)
12. B&W: What is one thing you'd like to go back and tell your 15-year-old self?
KLC: Work harder than everyone else at EVERYTHING –  sports, music, being a better person, treating people better. NEVER give up on anything you believe you were meant to do. And WAIT for the one King, don't waste time on the princes.
13. B&W: How old were you when you first learned to shoot a gun?
KLC: I don't remember the exact age but I really started shooting when I was in my early twenties.
14. B&W:  How old were you when you first learned to ride a horse?
KLC: I was on my first horse when I was 2, but I learned to ride when I was about 7 from some friends in Washington.
15. B&W: If you could have dinner with anyone, living or dead, who would you choose?
KLC: Jesus and Elvis!
For more information about Kristy, visit her website at https://www.kristyleecook.com./  
B&W is a proud sponsor of Kristy Lee Cook and her show, "The Most Wanted List."